Ride the Highlands Spikes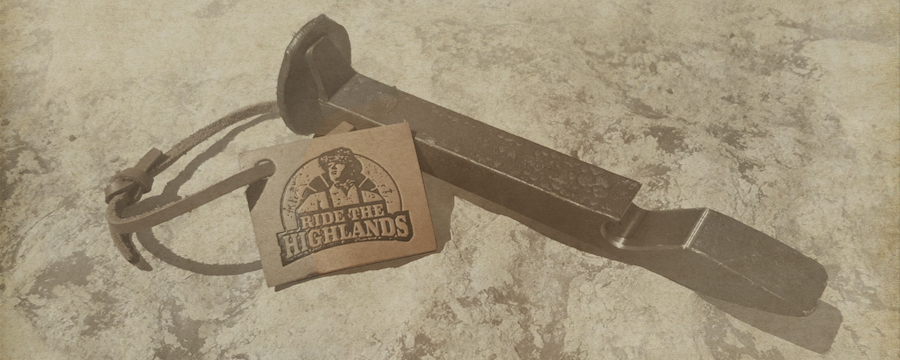 For the past four years, the Ride the Highlands team has been sending handcrafted wooden kickstand pads home with you as a memory of your trip. This year, we've handcrafted limited edition Ride the Highlands railroad spikes that you can hang in your garage. Five Ride the Highlands operators are handing them out. Pick up your free Ride the Highlands Spike at one of the following locations (See map here):
A big thanks once again to Paul Payer, owner of Limestone B&B, for helping us create these kickass handcrafted souvenirs.