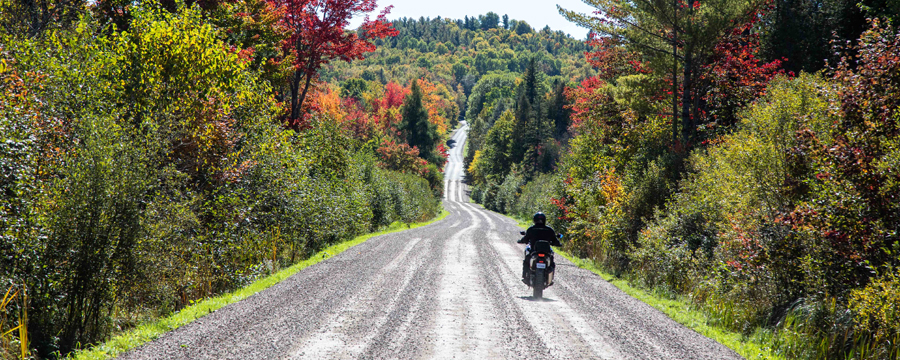 This mostly gravel route winds and twists its way through the very scenic Ottawa Valley. While this loop can be ridden in a day, splitting it into two days allows you to better enjoy the terrain, giving you the opportunity to explore more of the area. We suggest beginning your ride around Calabogie or Barry's Bay as there are accommodations in these towns to overnight at prior to your adventure.
Please note: The Matawatchan and Paugh Lake loops contain some technical, and rocky sections, which are better suited for intermediate riders.
Duration:
1-2 days
Highlights:
Paugh Lake Loop, Matawatchan Loop, Bonnechere Caves, Oh-el-la Café, Madawaska Coffee Co., Calabogie Brewing Company
Order the new
2023 Ride the Highlands map
and start start planning your adventure ride today.
Read:
The Pick-Axe Adventure Route – Following the roads less travelled
Distance: 370kms
Area: Ottawa Valley